Please visit the organizers' websites for details.
Cedric the Entertainer with Kevin Frasier
September 18 @ 8:00 pm

-

9:00 pm
Cedric the Entertainer in conversation with Kevin Frasier discussing his novel, "Flipping Boxcars."
Join us for an in-person* Live Talks Los Angeles event:
Monday, September 18, 2023, 8pm
*Virtual event airs on September 22 at 6pm PT/9pm ET
Cedric the Entertainer with Kevin Frasier
discussing
TICKETS:
$48 General Admission ticket + signed copy of the book
$25 General Admission tickets
Additional books available for purchase at event
Face masks recommended
Tickets also include opportunity to watch the virtual event
The virtual version of this event airs on September 22, at 6pm PT/9PM ET and is available on video-on-demand for five days
Tickets for the virtual event can be purchased here (includes the book)
ASL interpreter provided upon request.
Free parking at the venue
The first novel from one of the original Kings of Comedy, Cedric "The Entertainer," an engaging and entertaining crime caper that is a valentine to close-knit black families and tightly woven communities struggling to get by during the Depression and World War II.
Actor/comedian Cedric Kyles (a.k.a. Cedric The Entertainer) career spans more than thirty years as a performer on the stage, in film, and on television. He is the star and executive producer of the CBS Television hit comedy The Neighborhood, for which he won a 2023 NAACP Image Award for Outstanding Actor in a Comedy Series. Cedric's other television credits include the comedy series The Soul Man and The Steve Harvey Show.
Kevin Frazier is co-host of Entertainment Tonight and the founder and owner of the urban entertainment website HipHollywood.com.
Flipping Boxcars: A Novel
Babe is a charismatic and widely loved man, a gambler with a gift for gab that often gets him out of tricky situations. He's also a dreamer, something he shares with his patient and loving wife, Rosie. They both yearn for financial stability and see the land they own as insurance for future generations. But when Babe and a few comrades enlist in a scheme that improbably falls apart, he endangers the little security the family has. 
On the verge of losing everything, what's a family man to do?
If you're a gambler like Babe, you double down and risk it all for one big score—this time, a plan involving railroad boxcars.
Will Babe succeed? Will Rosie continue to support her husband? Are the Feds on to his make-or-break scheme?
Flipping Boxcars is Cedric "The Entertainer" at his most engaging best—a charming, fast-paced novel that pays homage to his beloved grandfather and a generation past, anchored by rich, multi-dimensional characters and oozing with irresistible charm.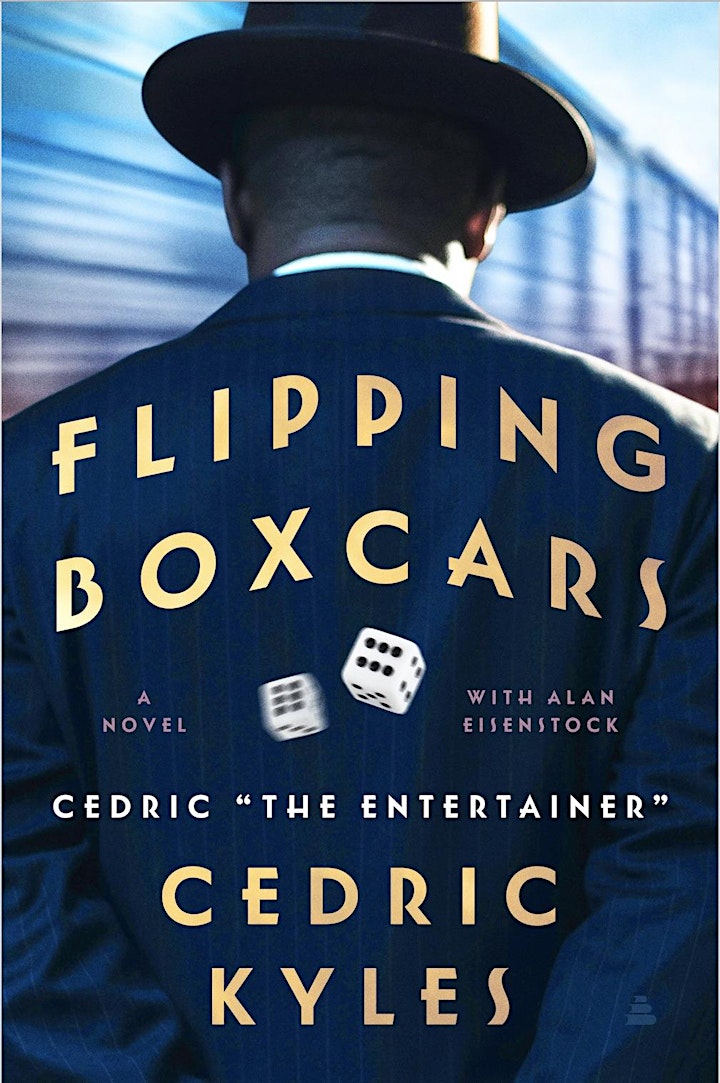 Related Events