Please visit the organizers' websites for details.
BET On BLACK: Discussion and Booksigning with Eboni K Williams
February 15 @ 7:00 pm

-

9:00 pm
BET On BLACK: The Good News About Being Black in America Today with Actress, Media Personality and Author Eboni K Williams
Malik Books Presents in partnership with PAFF 2023
BET On BLACK: The Good News About Being Black in America Today. Discussion and Booksigning with Eboni K Williams
Moderator: Devyn Bakewell – Author & Assistant Managing Editor
Los Angeles Sentinel/Los Angeles Watts Times
Wednesday February 15, 2023 at 7PM
Malik Books – (Baldwin Hills Crenshaw Mall) 3650 W Martin Luther King Jr Blvd Ste 245 Los Angeles, Ca 90008.
Event Format: Discussion, Q & A, and Booksigning Ticket: Includes Admission and one Book (BET On BLACK)
BET On BLACK: The Good News About Being Black in America Today
Journalist, attorney, and star of Bravo's The Real Housewives of New York reshapes the cultural landscape of achievement by showing why Black unity is crucial to individual and collective success.
Eboni K. Williams knew that an important part of her mission as a media personality would be to unabashedly place Blackness on a pedestal. Williams has long known that Blackness is a rich, expansive place that centers resilience, excellence, beauty, panache, and brilliance. But these notions of Blackness have long been distorted by American racism, where for generations Black folks have been expected to live a subordinate, second-class existence in the country they call home.
"No more!" Williams says, proclaiming that the good news about being Black today is that our community has unprecedented access to an array of tools to honor our Blackness however we see fit, whenever we see fit, wherever we see fit. Bet on Black is thus a call to action for Black people all over the world to adopt a fresh, highly informed mindset that will change lives. She delves into some of the cornerstones of leading a first-class Black life, including:
Don't Let Anyone Make You Their Black Sidekick
Carry Your Blackness Proudly Everywhere You Go
Subvert Stereotypes and Do You
Disrupt Oppressive Power Structures
No Need to Codeswitch, Show Up as You Beautifully Are
Get Together – Black Community is Invincible When We Get Togetherhe does this all while sharing intimate details of her own story, so that you will better get to know the Eboni that you've seen on The View and The Real Housewives of New York and heard on her own podcast series Holding Court.
Williams's writing is at turns entertaining, relatable, and incredibly inspiring; after finishing this book, you will be reawakened to own your worth and understand the value of celebrating Blackness—whether yours or others'. As Williams said in her infamous tagline, "I've had to work twice as hard for half as much, but now I'm coming for everything." And she won't be satisfied until her people have unfettered access to everything right alongside her. She boldly proclaims that Blackness is the single most misunderstood construct in America. And in Bet on Black, Williams invites you to join her on the quest to show the world what Blackness really is.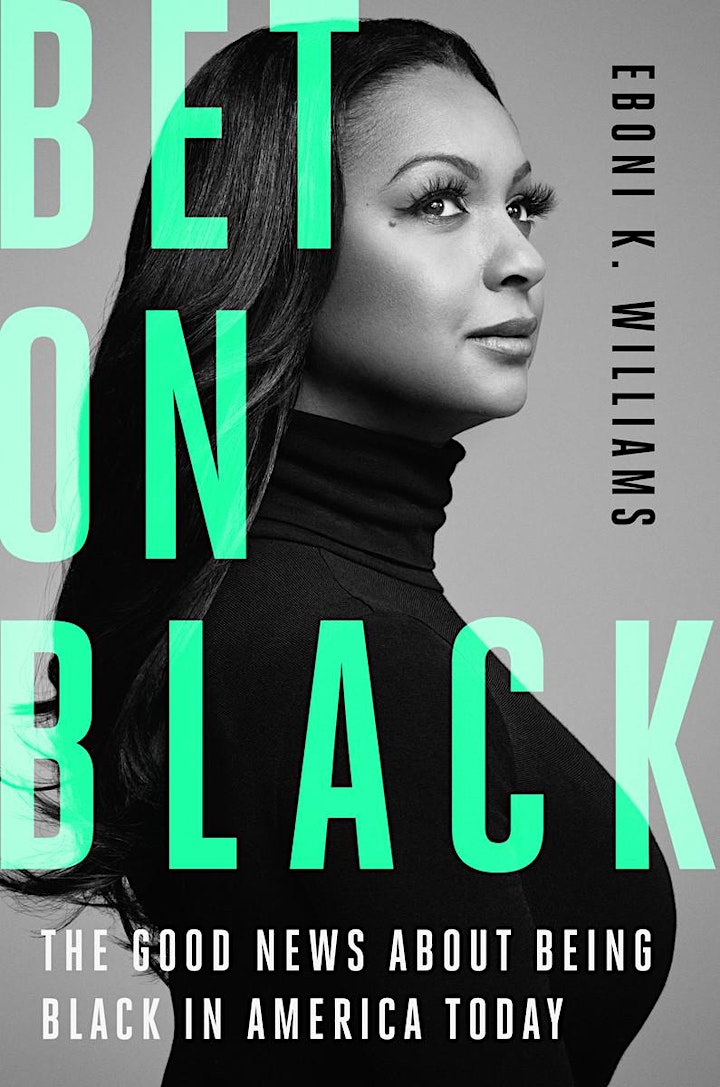 About Eboni K Williams
Eboni K. Williams is an American lawyer, author and television host. She hosts the nightly news show, The Grio with Eboni K. Williams. Also, she hosts and is executive producer of the Warner Music Group podcast Holding Court with Eboni K. Williams. In addition to guest hosting The View, Williams hosts a true crime series that is featured on OWN and Investigation Discovery networks. She previously co-hosted the late-night talk show "State of the Culture" on Revolt TV and was host and executive producer of Revolt Black News. Williams starred on season 13 of "The Real Housewives of New York City", becoming the show's first Black cast member ever. Her new book, Bet on Black: The Good News About Being Black in America will be published January 31, 2023. Williams is a graduate of the University of North Carolina at Chapel Hill and the Loyola University New Orleans College of Law. Williams lives and owns
in Harlem, USA.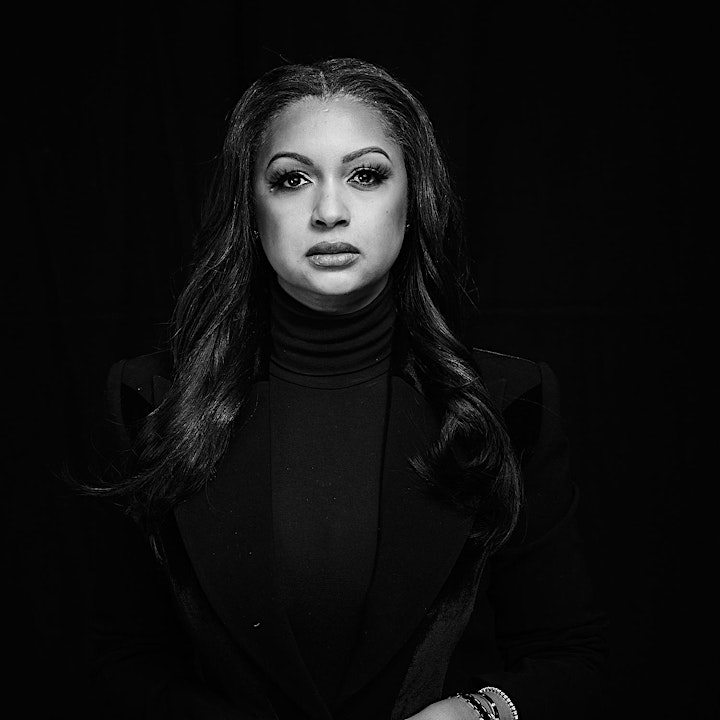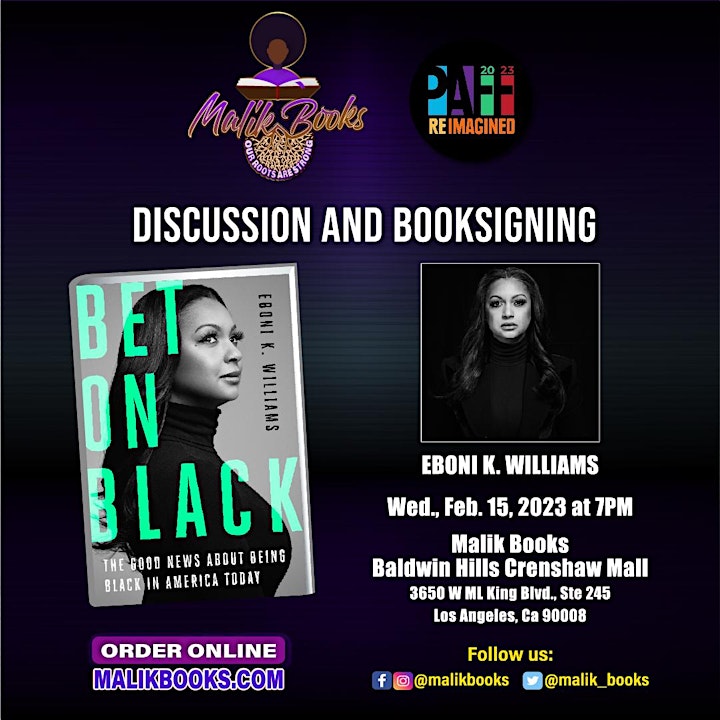 Related Events