Please visit the organizers' websites for details.
Susanna Hoffs with Susan Orlean(virtual event)
April 16 @ 3:00 pm

-

4:00 pm
Susanna Hoffs with Susan Orlean discussing her novel, "This Bird Has Flown."
*** US orders only. We only ship books to addresses in the US.
Join us for a virtual Live Talks Los Angeles event:
Sunday, April 16, 2022, 3pm PST/6pm EST
Susanna Hoffs with Susan Orlean
discussing her debut novel, "This Bird Has Flown."
* event also includes an acoustic performance
TICKETS:
$40 Ticket: Virtual Admission + a signed copy of the book
Ticket includes opportunity to watch the event on video-on-demand for five days, thru April 21 at midnight.
Books ship one week after the event.
A delightfully funny and steamy novel about music, fate, redemption, and love, from a beloved songwriter and the co-founder of The Bangles.
The fabulous Susanna Hoffs has written a novel! If you love The Bangles, you'll love This Bird Has Flown. Hoffs tapped into the musical world she knows well to craft this story. It's about a thirty-something pop star who's hit rock bottom and, thanks to a chance encounter on a plane, revives her life and career. Music, fate, redemption, love: The book's already been optioned by Universal Pictures, with Hoffs writing the screenplay.
One of pop's most beloved voices, Susanna Hoffs graduated from U.C. Berkeley with a degree in Art. In 1981 she co-founded The Bangles, with whom she recorded and released a string of chart-topping singles including Manic Monday, Walk Like an Egyptian, Hazy Shade of Winter, and Eternal Flame before embarking on a critically acclaimed solo career. She also wrote, recorded music for, and appeared in the Austin Powers movies, and played herself on Season 1 of "The Gilmore Girls." She recently completed a solo album of new music produced by Peter Asher, set for release in early 2023.  This Bird Has Flown is her first novel. She lives in Los Angeles with her husband, filmmaker Jay Roach.
"In this sexy, page-turning treat, Susanna Hoffs writes as engagingly as she sings." —Helen Fielding, author of the bestselling sensation Bridget Jones's Diary
"What a treat, and a pleasure, to find out that Susanna Hoffs can tell a story filled with characters as engaging as her song lyrics… with all the confidence you would expect from a seasoned explorer of the depths of love, music, and life."―writer Ayelet Waldman
Susan Orlean is the author of nine books, including The Library Book, The Orchid Thief, and Rin Tin Tin. She has been a staff writer at The New Yorker since 1992, covering a range of subjects including pigeon racing, Tonya Harding, teen surfing, taxidermy, and basketball. She is currently working on a memoir and adapting The Library Book for television. She lives in Los Angeles with her family.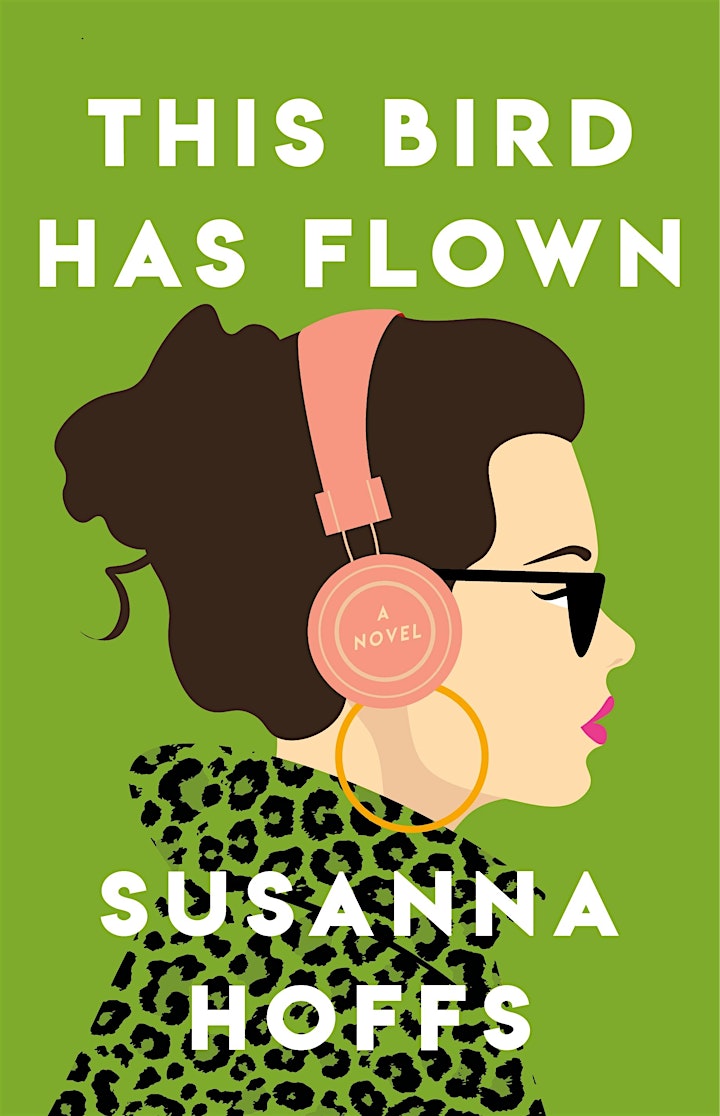 Related Events