Please visit the organizers' websites for details.
Michael Milken with Frank Luntz
June 26 @ 8:00 pm

-

9:00 pm
Michael Milken in conversation with Frank Luntz discussing his book, "Faster Cures: Accelerating the Future of Health"
Join us for an in-person* Live Talks Los Angeles event:
Monday, June 26, 2023, 8pm
*Virtual event airs on June 29 at 6pm PT/9pm ET
Michael Milken with Frank Luntz
discussing his book, "Faster Cures: Accelerating the Future of Health" 
TICKETS:
$46 General Admission ticket + one signed copy of the book
$20 General Admission tickets
Additional books available for purchase at event
Face masks recommended
Tickets also include opportunity to watch the virtual event
The virtual version of this event airs on June 29, at 6pm PT/9PM ET and is available on video-on-demand for five days
Tickets for the virtual event can be purchased here (includes the book)
ASL interpreter provided upon request.
Free parking at the venue
Presented in association with New Roads School.
Michael Milken says the best is yet to come from an astonishing medical revolution.
What if cleaning early-stage cancers from your body could become as routine as going to the dentist to clean your teeth, or if a single vaccine could protect you against multiple viruses, or if gene editing could eliminate many birth defects and slow the aging process? Milken believes these, and many other advances, are within reach.
Beginning with a description of the culture that helped shape Milken's early views, Faster Cures: Accelerating the Future of Health traces the life-extending acceleration of progress in medical research, public health, and clinical treatments over the seven decades since Milken's childhood—and shows how he helped transform the process of developing disease cures to accelerate medicine's evolution from a dark past to a bright future.
After two decades of actively supporting medical research as a philanthropist, Milken became a patient in 1993 when he was diagnosed with terminal cancer. Over the last three decades, he has increased his focus on making the research process more effective and efficient.
"Faster Curesis an extraordinary and inspiring book." – Dean Ornish, MD
"It's a primer on leadership from the brilliant mind of Mike Milken." –Karen Knudsen, CEO of the American Cancer Society
Frank Luntz is a three-time New York Times best-selling author, a sought-after political, business and media consultant, a professor at almost a dozen universities and a regular commentator on television, radio and newspapers.
For more than a decade, Frank was the "Focus Group Czar" for Fox News and he served for five years as a news analyst for CBS News, focusing on corporate and business communications before moving to ABC News in 2017.  Luntz has written, supervised, and conducted more than 2,500 surveys, focus groups, ad tests, and dial sessions for more than 50 Fortune 500 companies and CEOs in more than two dozen countries and six continents over the past 30 years.
With his eyes now focused on helping to save America's Democracy, Frank currently works on policy and education rather than partisan politics. He is dedicating his time and energy to developing the "Words that Work" to bridge our country's deep divide.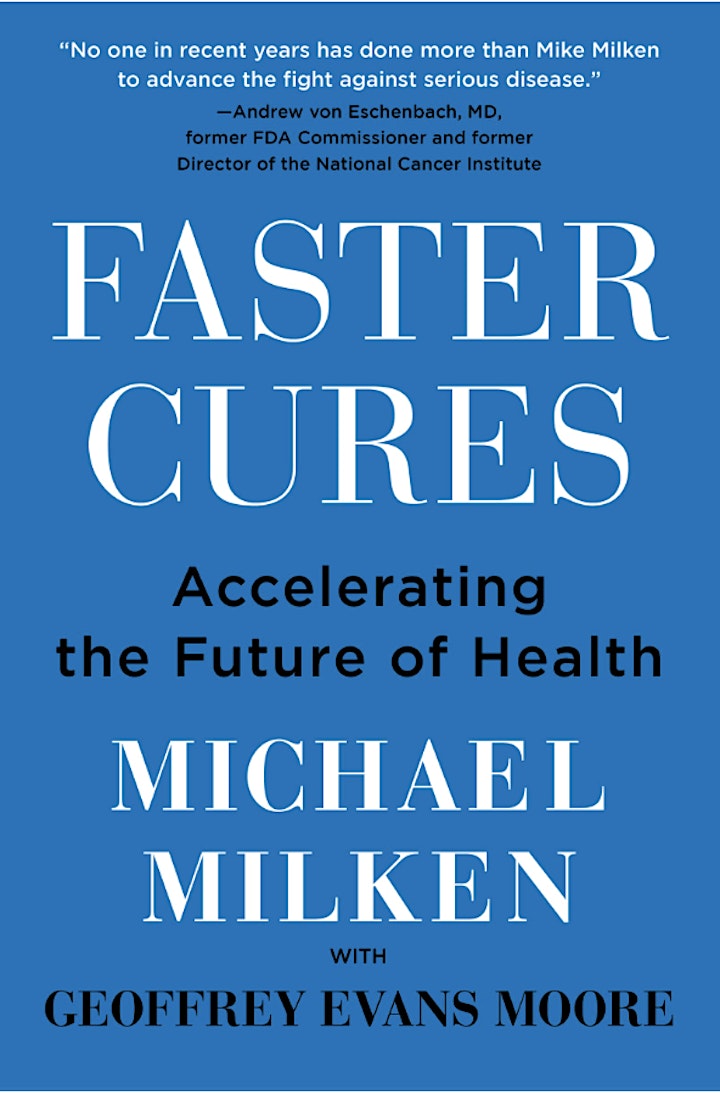 Related Events