Please visit the organizers' websites for details.
Jeff Tweedy with Nick Offerman
November 13 @ 6:00 pm

-

7:00 pm
Jeff Tweedy with Nick Offerman discussing his book, "World Within a Song:
Music That Changed My Life and Life That Changed My Music."
*** US Orders only. We only ship to addresses in the US
Join us for a virtual Live Talks Los Angeles event:
Monday, November 13, 2023, 6pm PT/9pm ET
Jeff Tweedy in conversation with Nick Offerman
discussing his book, "World Within a Song: Music That Changed My Life and Life That Changed My Music"
TICKETS:
$45 Ticket: Virtual Admission + a signed copy of the book (includes shipping to US addresses)
Ticket includes opportunity to watch the event on video-on-demand for five days, thru November 18 at midnight.
Books ship one week after the event.
An exciting and heartening mix of memories, music, and inspiration from Wilco front man and New York Times bestselling author Jeff Tweedy, sharing fifty songs that changed his life, the real-life experiences behind each one, as well as what he's learned about how music and life intertwine and enhance each other.
Jeff Tweedy is the founding member and leader of the Grammy Award–winning American rock band Wilco, and before that the cofounder of the alt‐country band Uncle Tupelo. He is one of contemporary music's most accomplished songwriters, musicians, and performers. He has released four albums, written original songs for thirteen Wilco albums, and is the author of the New York Times bestsellers Let's Go (So We Can Get Back): A Memoir of Recording and Discording with Wilco, Etc. and How to Write One Song. 
What makes us fall in love with a song? What makes us want to write our own songs? Do songs help? Do songs help us live better lives? And do the lives we live help us write better songs? 
Jeff Tweedy's new book is  about why we listen to music, why we love songs, and how music can connect us to each other and to ourselves. Featuring fifty songs that have both changed his life and influenced his music—including songs by the Replacements, Mavis Staples, the Velvet Underground, Joni Mitchell, Otis Redding, Dolly Parton, and Billie Eilish—as well as Jeff's "Rememories," dream-like short pieces that related key moments from Jeff's life.
Nick Offerman is the New York Times bestselling author of Paddle Your Own Canoe: One Man's Fundamentals for Delicious Living, Gumption: Relighting the Torch of Freedom with America's Gutsiest Troublemakers, and Good Clean Fun: Misadventures in Sawdust at Offerman Woodshop, as well as co-author of The Greatest Love Story Ever Told, with his wife, Megan Mullally. Offerman is the narrator for the audiobook of Wendell Berry's latest, The Need to Be Whole, and co-stars in Episode 3 of The Last of Us.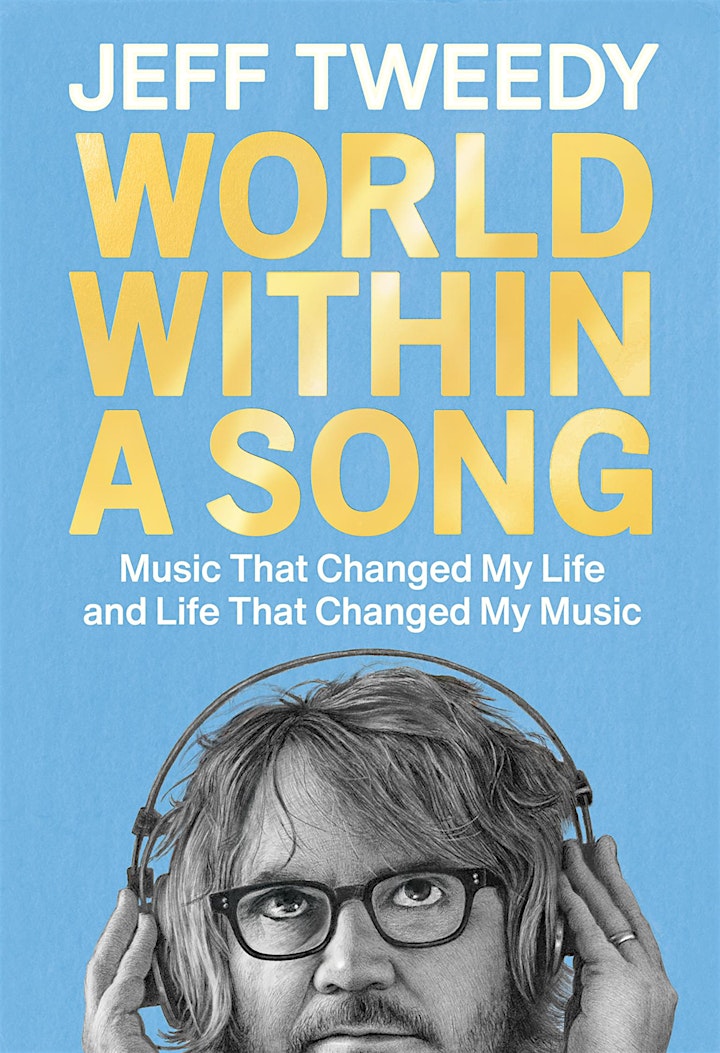 Related Events