Please visit the organizers' websites for details.
David Brooks with Larry Wilmore
November 15 @ 8:00 pm

-

9:00 pm
David Brooks with Larry Wilmore discussing his book, "How to Know a Person: The Art of Seeing Others Deeply and Being Deeply Seen."
Join us for an in-person* Live Talks Los Angeles event:
Wednesday, November 15, 2023, 8pm
*Virtual event airs on November 20 at 3pm PT/6pm ET
David Brooks with Larry Wilmore
discussing his book, "How to Know a Person: The Art of Seeing Others Deeply and Being Deeply Seen"
TICKETS:
$50 General Admission ticket + one signed book
$70 Two General Admission tickets + one signed book
Additional books available for purchase at event
Face masks recommended
Tickets also include opportunity to watch the virtual event
The virtual version of this event airs on November 20, at 6pm PT/9PM ET and is available on video-on-demand for five days
Tickets for the virtual event can be purchased here (includes the book)
ASL interpreter provided upon request.
Parking garage at the venue
A practical, heartfelt guide to the art of truly knowing another person in order to foster deeper connections at home, at work, and throughout our lives—from the New York Times bestselling author of The Road to Character and The Second Mountain
David Brooks is one of the nation's leading writers and commentators. He is an op-ed columnist for The New York Times, a writer for The Atlantic, and appears regularly on PBS Newshour. He is the bestselling author of The Second Mountain, The Road to Character, The Social Animal, Bobos in Paradise, and On Paradise Drive.
If you want to know someone, what kind of conversations should you have? What parts of a person's story should you pay attention to? In How to Know a Person: The Art of Seeing Others Deeply and Being Deeply Seen, best-selling author David Brooks sets forth a practical, heartfelt guide.
Drawing from psychology, neuroscience, philosophy, history, and education, he presents a hopeful, integrated approach to fostering deeper human connections—and a possible remedy for a society that is riven by fragmentation, hostility and misperception.
The act of seeing another person, Brooks argues, is profoundly creative: How can we look somebody in the eye and see something large in them, and in turn, see something larger in ourselves? How to Know a Person is for anyone searching for connection, and yearning to be understood.
Larry Wilmore has been a television producer, actor, comedian, and writer for more than 25 years. He can currently be heard as host of Larry Wilmore: Black on the Air on The Ringer Podcast Network. The show features Wilmore's unique mix of humor and wit as he weighs in on the issues of the week and interviews guests in the worlds of politics, entertainment, culture, sports, and beyond. Filmo and TV credit include: Jerry and Margo Go Large, alongside Bryan Cranston and Annette Benning on Paramount+; Reasonable Doubt for Hulu's Onyx Collective; Amend: The Fight for America on Netflix;   The Nightly Show with Larry Wilmore on Comedy Central; Insecure on HBO;  Black-ish on ABC; The Daily Show with Jon Stewart;  In Living Color, The Office and The Fresh Prince of Bel-Air. He also served as creator, writer, and executive producer of The Bernie Mac Show, which earned him a 2002 Emmy Award for "Outstanding Writing for a Comedy Series" and a 2001 Peabody Award.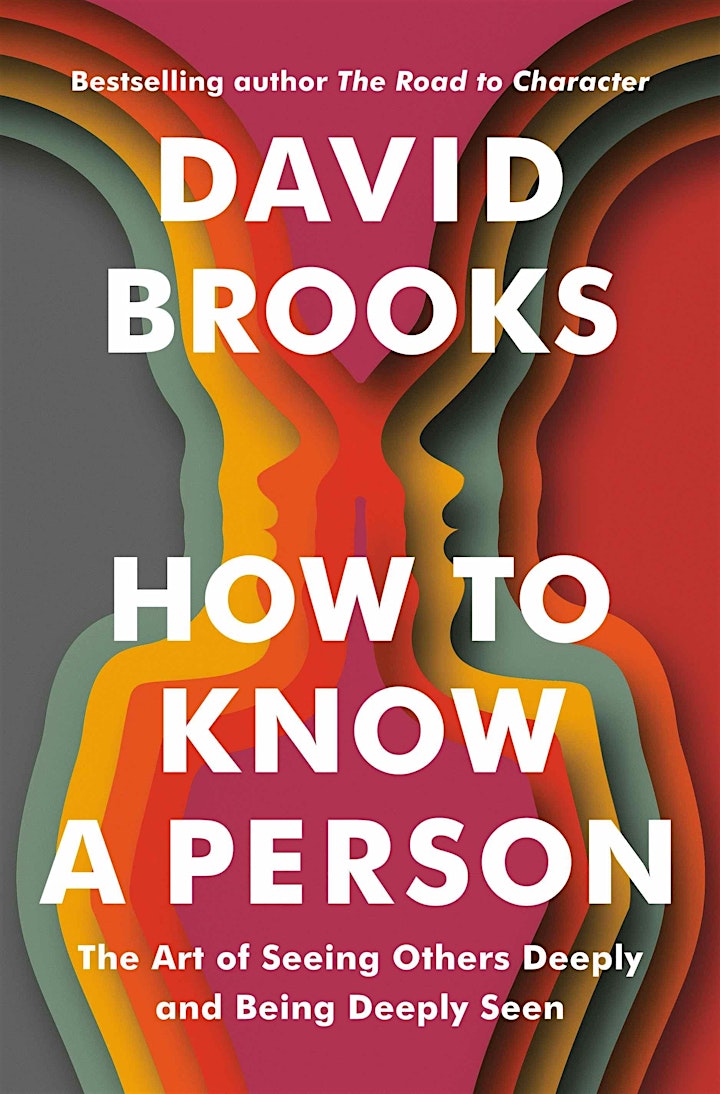 Related Events