Please visit the organizers' websites for details.
An Evening with Rachel Maddow — Oct 27 (virtual event)
October 27 @ 6:00 pm

-

7:00 pm
An Evening with Rachel Maddow discussing her book, "Prequel: An American Fight Against Fascism." (virtual event)
*** US Orders only. We only ship to addresses in the US
Join us for a virtual Live Talks Los Angeles event:
Friday, October 27, 2022, 6pm PT/9pmET
An Afternoon with Rachel Maddow*
discussing her book, "Prequel: An American Fight Against Fascism."
* interviewer to be announced
TICKETS:
$50 Ticket: Virtual Admission + copy of the book (includes shipping to US addresses only). Please note books are not signed.
Ticket includes opportunity to watch the event on video-on-demand for five days after it airs on Oct 27. (thru November 1 at midnight)
Books ship one week after the event.
Rachel Maddow traces the fight to preserve American democracy back to World War II, when a handful of committed public servants and brave private citizens thwarted far-right plotters trying to steer our nation toward an alliance with the Nazis. 
Rachel Maddow is host of the Emmy Award–winning The Rachel Maddow Show on MSNBC. She is the New York Times bestselling author of Drift and Blowout, and the New York Times bestselling co-author of Bag Man. She has also written, produced and hosted three original podcasts for MSNBC—Rachel Maddow Presents: Bag Man, Rachel Maddow Presents: Ultra, and most recently the six-episode series Rachel Maddow Presents: Deja News. Maddow received a bachelor's degree in public policy from Stanford University and earned her doctorate in political science at Oxford University. 
In her new book, Prequel: An American Fight Against Fascism, based on research for her podcast, Ultra, Maddow traces the rise of a radical strain of authoritarianism that has been alive and well in America for the better part of a century.  
Taking readers back to the early days of World War II, Maddow introduces us to a clandestine network of far-far-right American radicals, who through a series of sophisticated and shockingly well-funded efforts—including an astonishing amount of support among serving members of Congress—would bring America into a much closer flirtation with fascism than we want to remember. .
The resistance of journalists, activists, and ordinary citizens ensured that their goal was never achieved, but the seeds of extremism were planted and have reached forward through history into our present. As we navigate through our own disquieting times, Prequel offers a roadmap from U.S. history, marked both with heroics to emulate and traps and pitfalls to avoid.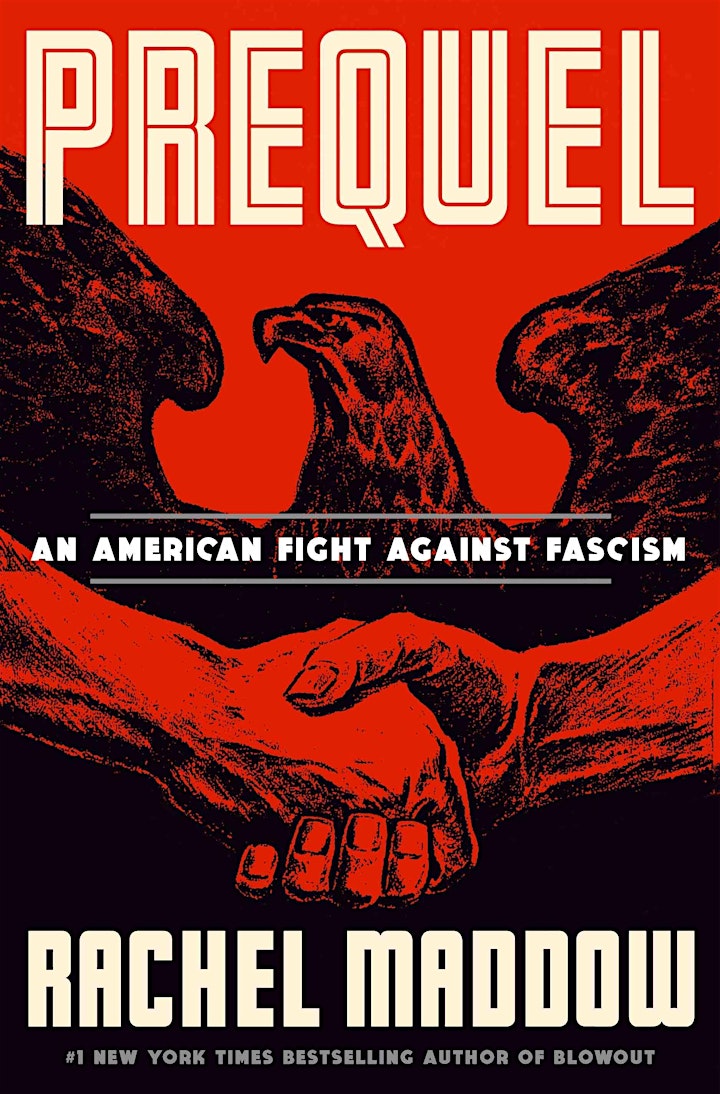 Related Events