Please visit the organizers' websites for details.
An Evening with Adam Grant
November 14 @ 8:00 pm

-

9:00 pm
An Evening with Adam Grant discussing his book, "Hidden Potential:
The Science of Achieving Greater Things."
Join us for an in-person* Live Talks Los Angeles event:
Tuesday, November 14, 2023, 8pm
*Virtual event airs on November 19 at 3pm PT/6pm ET
An Evening with Adam Grant*
discussing his book, "Hidden Potential: The Science of Achieving Greater Things"
*interviewer to be announced
TICKETS:
$55 General Admission ticket + book with signed book plate
Face masks recommended
Tickets also include opportunity to watch the virtual event
The virtual version of this event airs on November 19, at 3pm PT/6PM ET and is available on video-on-demand for five days
ASL interpreter provided upon request.
Paind parking available in structure adjoining venue.
Parking garage at the venue
The New York Times bestselling author of Think Again illuminates how we can elevate ourselves and others to unexpected heights…
Adam Grant is an organizational psychologist at Wharton, where he has been the top-rated professor for seven straight years. His books include Think Again, Give and Take and Originals and  have sold millions of copies.  His TED talks have been viewed more than 30 million times, and he hosts the hit podcast Re:Thinking.  He has been recognized as one of the world's ten most influential management thinkers and Fortune's 40 Under 40, and has received distinguished scientific achievement awards from the American Psychological Association and the National Science Foundation. Grant received his B.A. from Harvard University and his Ph.D. from the University of Michigan, and he is a former Junior Olympic springboard diver. 
"This brilliant book will shatter your assumptions about what it takes to improve and succeed. I wish I could go back in time and gift it to my younger self. It would've helped me find a more joyful path to progress."—Serena Williams, 23-time Grand Slam singles tennis champion
"I read Hidden Potential in one sitting, loved it, and have been thinking about it ever since. Which is the highest praise I can give a book. This is Adam Grant's finest work—it will inspire you to bigger dreams."—Malcolm Gladwell, author of Outliers and host of Revisionist History
How can anyone rise to achieve? Adam Grant's latest book, Hidden Potential, weaves together groundbreaking evidence that shows progress depends less on how hard you work than how well you learn. Growth is not about the genius you possess—it's about the character you develop. Grant explores how to build the character skills and motivational structures to realize our own potential, and how to design systems that create opportunities for those who have been underrated and overlooked.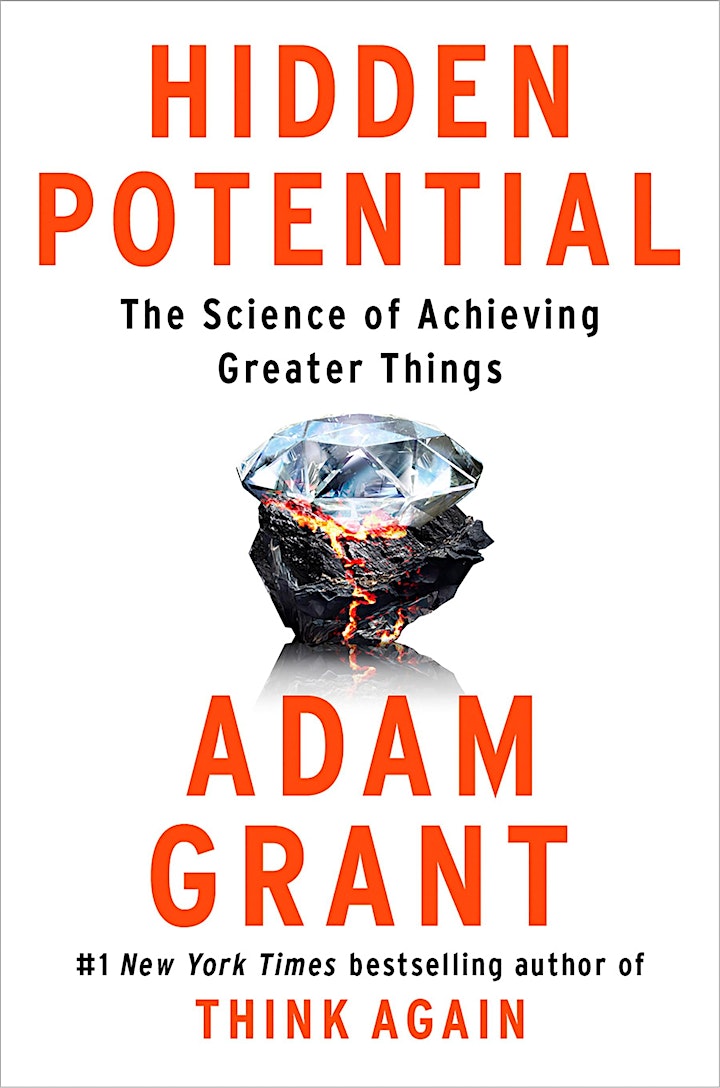 Related Events