Please visit the organizers' websites for details.
An Afternoon with Heather Cox Richardson (virtual)
October 7 @ 3:00 pm

-

4:00 pm
An Evening with Heather Cox Richardson discussing her book, "Democracy Awakening: Notes on the State of America."
*** US Orders only. We only ship to addresses in the US
Join us for a virtual Live Talks Los Angeles event:
Saturday, October 7, 2023, 8pm
An Evening with Heather Cox Richardson
on her book, "Democracy Awakening: Notes on the State of America"
* interviewer to be announced
TICKETS:
$40 Ticket: Virtual Admission + a signed copy of the book
Ticket includes opportunity to watch the event on video-on-demand for five days, thru October 12 at midnight.
Books ship one week after the event.
From historian and author of the popular daily newsletter LETTERS FROM AN AMERICAN, a vital narrative that explains how America, once  a beacon of democracy, now teeters on the brink of autocracy — and how we can turn back.
Heather Cox Richardson is Professor of History at Boston College. She has written about the Civil War, Reconstruction, the Gilded Age, and the American West in award-winning books whose subjects stretch from the European settlement of the North American continent to the history of the Republican Party through the Trump administration. Her work has appeared in the Washington Post, the New York Times, and The Guardian, among other outlets. She is the cohost of the Vox Media podcast, Now & Then.
"A vibrant, and essential history of America's unending, enraging and utterly compelling struggle since its founding to live up to its own best ideals… It's both a cause for hope, and a call to arms."–Jane Mayer, author Dark Money
Two million people subscribe to the wisdom and insights history professor Heather Cox Richardson dispenses online via her newsletter. Her writing is like having a world-class scholar talk to you over the dinner table, decoding a confusing world and making you feel smarter and more knowledgeable than you did before. In Democracy Awakening, Richardson crafts a compelling and original narrative, explaining how, over the decades, a small group of wealthy people have made war on American ideals. By weaponizing language and promoting false history they have led us into authoritarianism — creating a disaffected population and then promising to recreate an imagined past where those people could feel important again. She argues that taking our country back starts by remembering the elements of the nation's true history that marginalized Americans have always upheld. Their dedication to the principles on which this nation was founded has enabled us to renew and expand our commitment to democracy in the past. Richardson sees this history as a roadmap for the nation's future.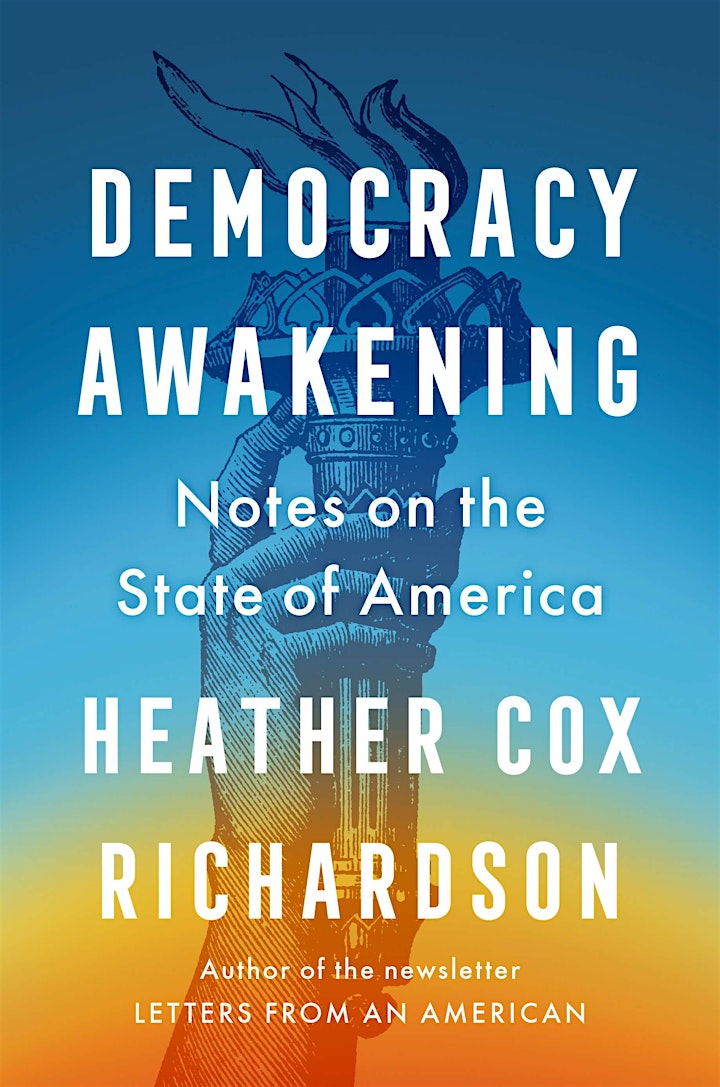 Related Events