Scott Turow with Jon Avnet
September 21 @ 8:00 pm

-

9:00 pm
An Evening with Scott Turow discussing his new novel, "Suspect."
Join us for an in-person* Live Talks Los Angeles event:
Wednesday, September 21, 2022, 8pm
*Virtual event airs on September 28 at 6pm PT/9pm ET
Scott Turow with Jon Avnet
discussing his new novel, "Suspect"
TICKETS:
$46 General Admission + a signed copy of the book
$20 General Admission
Additional books available for purchase at event
Masks required for entry
Full vaccination proof required for entry
Tix also include opportunity to watch the virtual event
The virtual version of this event airs on September 28, at 6pm PT/9PM ET.
Tickets for the virtual event can be purchased here (includes the book)
ASL interpreter provided upon request.
*** PLEASE NOTE MASKS ARE REQUIRED FOR ENTRY INTO THE VENUE. PROOF OF FULL VACCINATION REQUIRED
Presented in association with Wilshire Blvd. Temple
The New York Times bestselling author of Presumed Innocent and The Last Trial returns with a riveting legal thriller in which a reckless private detective is embroiled in a fraught police scandal.
Scott Turow is the author of many bestselling works of fiction, including The Last Trial, Testimony, Identical, Innocent, Presumed Innocent, and The Burden of Proof, and two nonfiction books, including One L, about his experience as a law student. His books have been translated into more than forty languages, sold more than thirty million copies worldwide, and have been adapted into movies and television projects. He has frequently contributed essays and op-ed pieces to publications such as the New York Times, Washington Post, Vanity Fair, The New Yorker, and The Atlantic.
Jon Avnet directed his first movie, Fried Green Tomatoes, in 1991, followed by The War in 1994, with Elijah Wood in the lead and Kevin Costner in a supporting role as his father. He directed Up Close & Personal in 1996, which was loosely based on the life of Jessica Savitch. It was written by Joan Didion and John Gregory Dunne and starred Robert Redford and Michelle Pfeiffer. Other film credits as director and/or producer include: Risky Business, Less than Zero, Red Corner, 88 Minutes, Righteous Kill, Three Christs, Four Good Days. And his television credits include: Call to Glory, Between Two Women, Uprising, Boomtown, Justified, Have a Little Faith, Sneaky Pete.
"Since Presumed Innocent rocked the publishing world, Scott Turow has cemented his status as a writer with few peers in any genre. Now the master is back with a brilliant courtroom chess match that shows us the human quotient in all its rot and virtue. The Last Trial is a first-class legal thriller."―David Baldacci
For as long as Lucia Gomez has been the police chief in the city of Highland Isle, near Kindle County, she has known that any woman in law enforcement must walk a precarious line between authority and camaraderie to gain respect.  She has maintained a spotless reputation—until now. Three male police officers have accused her of soliciting sex in exchange for promotions to higher ranks. With few people left who she can trust, Chief Gomez turns to an old friend, Rik Dudek, to act as her attorney in the federal grand jury investigation, insisting to Rik that the accusations against her are part of an ugly smear campaign designed to destroy her career and empower her enemies—both outside the police force and within.
Clarice "Pinky" Granum spent most of her youth experimenting with an impressive array of drugs and failing out of various professions, including the police academy. Pinky knows that in the eyes of most people, she's nothing but a screwup—but she doesn't trust most people's opinions anyway. Moreover, she finally has a respectable-enough job as a licensed P.I. working for Rik on his roster of mostly minor cases, like workman's comp, DUIs and bar fights. Rik's shabby office and even shabbier cases are a far cry from the kinds of high-profile criminal matters Pinky became familiar with in the law office of her grandfather, Sandy Stern. But Rik and Pinky feel that Chief Gomez's case, which has attracted national attention, is their chance to break into the legal big leagues.
Guided by her gut instinct and razor-sharp investigative skills, Pinky dives headfirst into a twisted scandal that will draw her into the deepest recesses of the city's criminal networks, as well as the human mind. But she will need every scrap of tenacity and courage to unravel the dark secrets those closest to her are determined to keep hidden.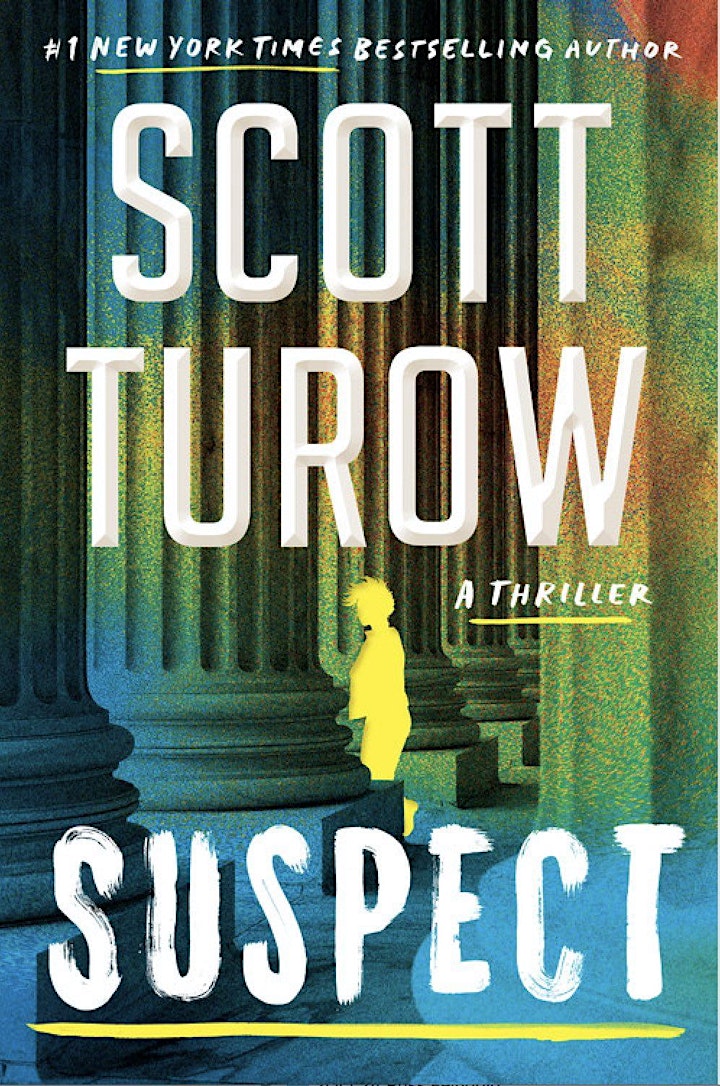 Related Events