Ken Burns with Lisa Napoli (Virtual Event)
November 14
@
6:00 pm
–
7:00 pm
Ken Burns with Lisa Napoli discussing his book, "Our America: A Photographic History"
*** US orders only. We only ship books to addresses in the US.
Join us for a virtual Live Talks Los Angeles event:
Monday, November 14, 2022, 6pm PT/9pm ET
Ken Burns with Lisa Napoli
discussing his book, "Our America: A Photographic History"
TICKETS:
$80 Virtual Admission + coffee table book with signed book plate
*Includes shipping. US Orders only for ticket with book.
Ticket includes opportunity to watch the event on video-on-demand for for 72hrs after it airs thru November 24 at midnight
Books ship one week after the event.
From one of our most treasured filmmakers, a pictorial history of America—a stunning and moving collection of some of Ken Burns's favorite photographs, with an introduction by Burns, and an essay by longtime MoMA photography curator Sarah Hermanson Meister
Ken Burns, the producer and director of numerous film series, including The Vietnam War, The Roosevelts: An Intimate History, and The War, founded his own documentary film company, Florentine Films, in 1976. His landmark film The Civil War was the highest-rated series in the history of American public television, and his work has won numerous prizes, including the Emmy and Peabody Awards, and two Academy Award nominations. He lives in Walpole, New Hampshire.
"Chronicling America from 1839 to 2019, these photographs are both well-known and obscure, faces of celebrities and faces of laypeople, stunning images of landscapes and national parks alongside deserted towns and scenes of destruction. Just as arresting and poignant as his films can be, Burns has gathered a striking collection that depicts America in all its glory and grimness."—Lit Hub
Burns has been making documentaries about American history for more than four decades, using images to vividly re-create our struggles and successes as a nation and a people. As much as anyone alive today, he understands the soul of our country.
In Our America, Burns has assembled the images that, for him, best embody nearly two hundred years of the American experiment, taken by some of our most reknowned photographers and by others who worked in obscurity. We see America's vast natural beauty as well as its dynamic cities and communities. There are striking images of war and civil conflict, and of communities drawing together across lines of race and class. Our greatest leaders appear alongside regular folks living their everyday lives. The photos talk to one another across boundaries and decades and, taken together, they capture the impossibly rich and diverse perspectives and places that comprise the American experience.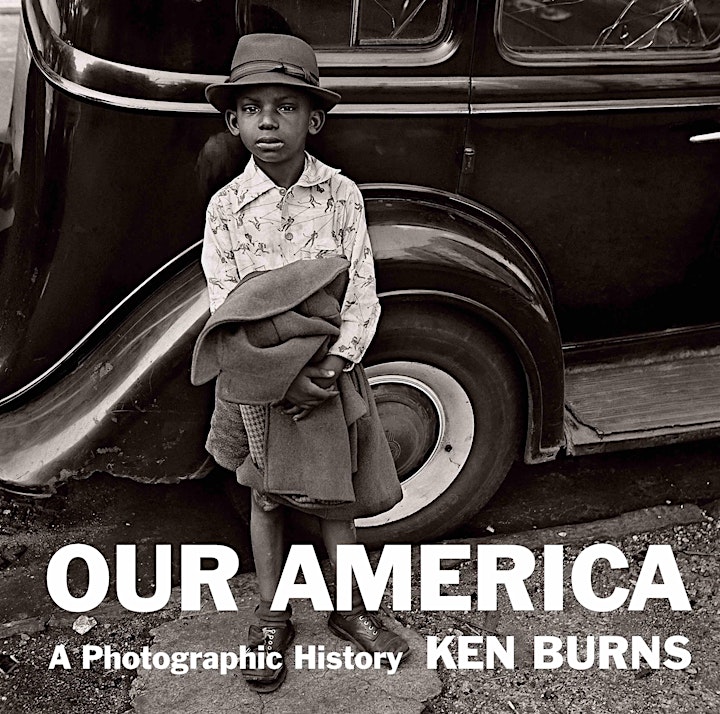 Related Events