Please visit the organizers' websites for details.
Ideas Exchange / Book Club Event with Nikole Hannah-Jones and Kevin Merida
November 30, 2021 @ 7:00 pm

-

8:30 pm
Ideas Exchange in partnership with L.A Times Book Club presents Pulitzer Prize Winner Nikole Hannah-Jones and Executive Editor Kevin Merida
Pulitzer Prize-winning investigative journalist Nikole Hannah-Jones will discuss her new book, "The 1619 Project: A New Origin Story," with Times Executive Editor Kevin Merida on Nov. 30.
Bestselling author Terry McMillan and L.A. Times Book Prize winner Nafissa Thompson-Spires will do a readings from their pieces included in the "1619 Project."
In August 1619, a ship arrived in the British colony of Virginia bearing a cargo of 20 to 30 enslaved people from Africa. Their arrival led to the system of American slavery that would last for the next 250 years. "The 1619 Project: A New Origin Story" expands on Hannah-Jones' Pulitzer Prize-winning New York Times Magazine project that reframed American history to place slavery and its continuing legacy at the center of our national narrative.
"The 1619 Project" includes expanded essays from the New York Times Magazine series, as well as new fiction, poetry and photography that explores the legacy of slavery in present-day America. Contributors include Michelle Alexander, Reginald Dwayne Betts, Jamelle Bouie, Nikky Finney, Vievee Francis, Yaa Gyasi, Terrance Hayes, Honorée Fanonne Jeffers, Robert Jones, Jr., Ibram X. Kendi, Kiese Laymon, Terry McMillan, Darryl Pinckney, Claudia Rankine, Jason Reynolds, Danez Smith, Tracy K. Smith, Bryan Stevenson and Jesmyn Ward.
In August, Hannah-Jones joined the faculty of Howard University as the inaugural Knight Chair in race and journalism after a battle over tenure at her alma mater, the University of North Carolina at Chapel Hill. Her tenure initially was blocked by the university's Board of Trustees as well as a conservative donor, amid controversy over the 1619 Project. The board later granted Hannah-Jones tenure, but she declined the offer. Instead, Hannah-Jones moved to Howard, where she is establishing the Center for Journalism and Democracy.
When: Nov. 30 at 7 p.m. PT
Where: This in-person event will be held at the California African American Museum in Exposition Park. CAAM explores the art, history, and culture of African Americans, with an emphasis on California and the West.
Tickets: $60 Times Subscribers (with code); $70 for non-subscribers.
Bookseller: Our partner for this event is Eso Won Books. The $70 ticket includes a copy of "The 1619 Project". Eso Won Books will be on-site to sell additional copies of "The 1619 Project," the companion children's book "Born on the Water," as well as copies of Terry McMillan's and Nafissa Thompson-Spires' books.
Please Subscribe! We count on your support as subscribers to the newspaper to continue to bring you programs like these. If you don't already subscribe, please consider a digital subscription at just $1 for 6 months here!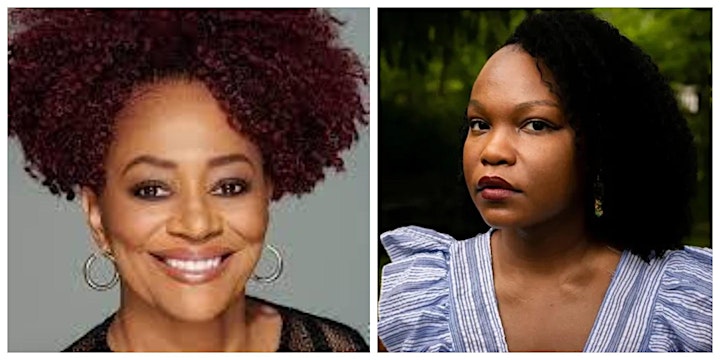 Best-selling author Terry McMillan and L.A. Times Book Prize winner Nafissa Thompson-Spires will join the program reading from their pieces included in "The 1619 Project."
Nikole Hannah-Jones is a Pulitzer Prize-winning reporter covering racial injustice for The New York Times Magazine and creator of the landmark 1619 Project. In 2017, she received a MacArthur Foundation Fellowship, known as the Genius Grant, for her work on educational inequality. She has also won a Peabody Award, two George Polk Awards, three National Magazine Awards, and the 2018 John Chancellor distinguished journalism award from Columbia University. In 2016, Nikole co-founded the Ida B. Wells Society for Investigative Reporting, a training and mentorship organization geared towards increasing the numbers of investigative reporters of color.
Kevin Merida joined the Los Angeles Times in June 2021 as executive editor. Previously, he was senior vice president at ESPN and editor in chief of The Undefeated, a multimedia platform exploring the intersections of race, sports, and culture. While at ESPN, he also oversaw the investigative/news enterprise unit, the television shows "E:60" and "Outside the Lines," and chaired ESPN's editorial board. Prior to ESPN, Merida spent 22 years at the Washington Post in a variety of roles including managing editor for news and features coverage during which time he helped lead the Post to four Pulitzer Prizes, and the newspaper embarked on a digital transformation that made it one of the fastest growing news organizations in the country. Merida is co-author of "Supreme Discomfort: The Divided Soul of Clarence Thomas" and "Obama: The Historic Campaign in Photographs." He was named Journalist of the Year in 2000 by the National Assn. of Black Journalists and received NABJ's Chuck Stone Lifetime Achievement Award in 2020. Merida is also a member of the Pulitzer Prize Board.
Terry McMillan is the bestselling author of "Waiting to Exhale," "How Stella Got Her Groove Back," "A Day Late and a Dollar Short," "The Interruption of Everything," and "I Almost Forgot About You," and the editor of "Breaking Ice: An Anthology of Contemporary African-American Fiction." Four of McMillan's novels have been made into movies: "Waiting to Exhale" (Twentieth Century Fox, 1995); "How Stella Got Her Groove Back" (Twentieth Century Fox, 1998); "Disappearing Acts" (HBO Pictures, 1999); and "A Day Late and a Dollar Short" (Lifetime, 2014).
Nafissa Thompson-Spires is the author of the story collection "Heads of the Colored People," which won the 2019 PEN Open Book Award, the Los Angeles Times Art Seidenbaum Award for First Fiction, the Hurston/Wright Award for Fiction, and a Whiting Award. It was also longlisted for the 2018 National Book Award and the Aspen Words Literary Prize, nominated for the PEN/Robert W. Bingham Prize, and was a finalist for the Kirkus Prize. Her work has appeared or is forthcoming in The Paris Review Daily, Dissent, The Root, Buzzfeed Books, The White Review, The Los Angeles Review of Books Quarterly Journal, and other publications. She currently serves as the Richards Family Assistant Professor at Cornell University.