Please visit the organizers' websites for details.
An Evening with Thurston Moore
November 3 @ 8:00 pm

-

9:00 pm
An Evening with Thurston discussing his memoir, "Sonic Life."
Join us for an in-person* Live Talks Los Angeles event:
Friday, November 3, 2023, 8pm
*Virtual event airs on November 9 at 6pm PT/9pm ET
An Evening with Thurston Moore
discussing his memoir, "Sonic Life."
* interviewer to be announced
TICKETS:
$50 General Admission ticket + signed copy of the book
$70 Two General Admission tickets + one signed copy of the book
Additional signed books available for purchase at event
Face masks recommended
Tickets also include opportunity to watch the virtual event
The virtual version of this event airs on November 9, at 6pm PT/9PM ET and is available on video-on-demand for five days
Tickets for the virtual event can be purchased here (includes the book)
ASL interpreter provided upon request.
Free parking at the venue
From the founding member of Sonic Youth, a passionate memoir tracing the author's life and art—from his teen years as a music obsessive, to the formation of his legendary rock group, to thirty years of creation, experimentation, and wonder.
Thurston Moore is a founding member of Sonic Youth, a band born in New York in 1981 that spent thirty years at the vanguard of alternative rock, influencing and inspiring such acts as Nirvana, Pavement, the Yeah Yeah Yeahs, My Bloody Valentine, and Beck. The band's album Daydream Nation was chosen by the Library of Congress for historical preservation in the National Recording Registry in 2006. Moore is involved in publishing and poetry and teaches at the Summer Writing Workshop at Naropa University in Boulder, Colorado. 
"Downtown scientists rejoice! For Thurston Moore has unearthed the missing links, the sacred texts, the forgotten stories, and the secret maps of the lost golden age. This is history—scuffed, slightly bent, plenty noisy, and indispensable."—Colson Whitehead, Pulitzer Prize–winning author of The Underground Railroad and Harlem Shuffle
Moore cofounded Sonic Youth with Kim Gordon and Lee Ranaldo. The band became a fixture in New York's burgeoning No Wave scene—an avant-garde collision of art and sound, poetry and punk. The band would evolve from critical darlings to commercial heavyweights, headlining festivals around the globe while helping introduce listeners to such artists as Nirvana, Hole, and Pavement, and playing alongside such icons as Neil Young and Iggy Pop. Through it all, Moore maintained an unwavering love of music: the new, the unheralded, the challenging, the irresistible.
In the spirit of Just Kids, Sonic Life offers a window into the trajectory of a celebrated artist and a tribute to an era of explosive creativity. It presents a firsthand account of New York in a defining cultural moment, a history of alternative rock as it was birthed and came to dominate airwaves, and a love letter to music, whatever the form. This is a story for anyone who has ever felt touched by sound—who knows the way the right song at the right moment can change the course of a life.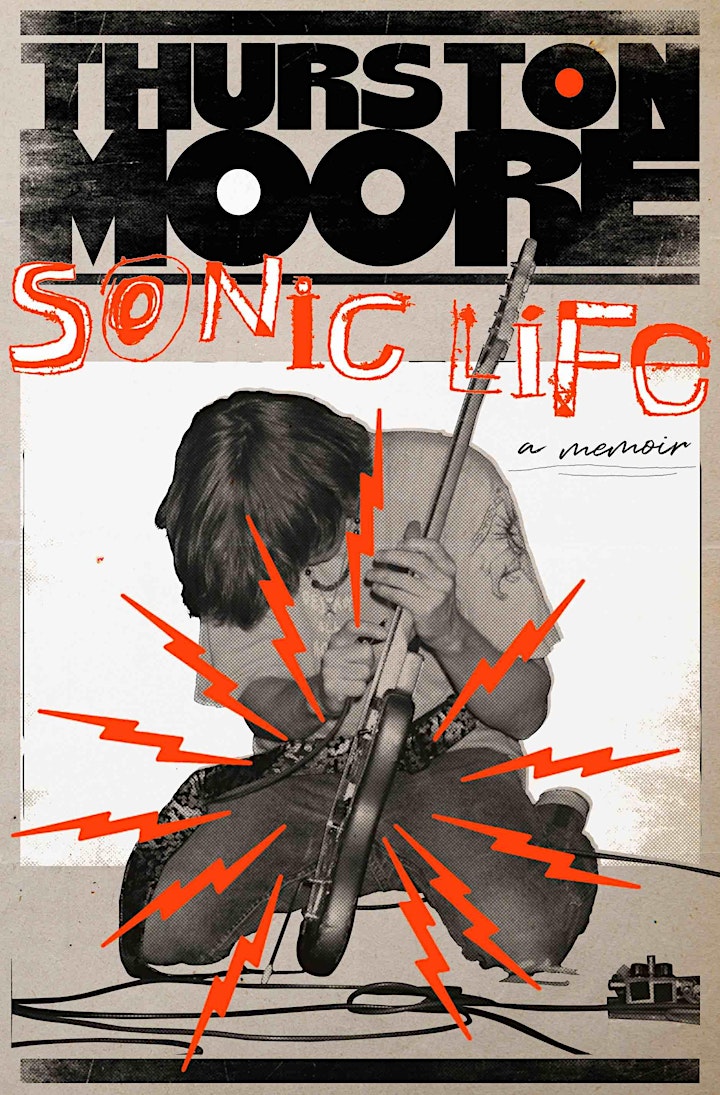 Related Events