All events listed below take place online. Please visit the organizers' websites for details.
An Evening with Neil Gaiman
May 13, 2021
@
6:00 pm
–
7:15 pm
An Evening with Neil Gaiman to celebrate the release of "THE MONARCH OF THE GLEN and BLACK DOG:Two Tales of American Gods"
Join us for a virtual Live Talks Los Angeles event:
Thursday, May 13, 2021, 6:00pm PT/ 9pm ET
An Evening with Neil Gaiman
To celebrate the release of THE MONARCH OF THE GLEN and BLACK DOG: Two Tales of American Gods (Vinyl Edition + MP3)
* interviewer to be announced*
This event premieres on May 13 at 6pm PT/9pm ET
Ticketing Options:
– $220 includes a signed copy* of THE MONARCH OF THE GLEN and BLACK DOG: Two Tales of American Gods (limited edition and numbered vinyl+ MP3; includes shipping)
– $245 for international orders
*Note: While all boxsets are numbered, only boxsets bought with this launch event ticketing option will have signed bookplates
– $45 includes digital audiobook of AMERICAN GODS (International orders welcome)
– $30 includes new paperback edition of AMERICAN GODS (includes shipping to US addresses)
** PLEASE NOTE: BOOKS AND VINYL BOXSET SHIPS DAY AFTER OUR EVENT. AUDIO BOOK DELIVERED ON MAY 14 VIA EMAIL
_______________________________________________________________________
Welcome to the world of AMERICAN GODS as you've never heard it before…
THE MONARCH OF THE GLEN and BLACK DOG: Two Tales of American Gods by Neil Gaiman, performed by a full cast
Live Talks Los Angeles is proud to host Neil Gaiman for a conversation to celebrate the release of two novellas set in the world of American Gods—now available exclusively as a vinyl boxset.
First published in 2001, Neil Gaiman's AMERICAN GODS is the New York Times bestselling novel that told the story of Shadow, an ex-con whose life took an unexpected turn when he became bodyguard, driver, and errand boy for the enigmatic trickster and rogue, "Mr. Wednesday."
But Shadow's story did not end with the last scene of AMERICAN GODS. In THE MONARCH OF THE GLEN, we follow Shadow to an isolated castle in Scotland, where he becomes embroiled in an ongoing battle between men and monsters. And in BLACK DOG, Shadow travels to a small village in England where he is befriended by a local couple with a dark past…and its ghosts.
This vinyl release is sure to be a collector's item for fans with a limited print run of 2,500 numbered boxsets. The slide-in slipcase and all five LP jackets feature stunning original artwork by Miranda Meeks and the recordings are performed by an all-star cast helmed by Sir Derek Jacobi and featuring the return of Daniel Oreskes as Shadow and Maggi-MegReed as Bast. They are also accompanied by the talented voices of Michael Emerson, Marc Thompson, Peter Forbes, Katherine Kingsley, David Rintoul, Siobhan Redmon, Daniel Weyman, and Adjoa Andoh.
These brand-new recordings also come with the MP3 download of the full cast recording of American Gods: The Tenth Anniversary Edition.
At last, all of Shadow's adventures in one place!
Neil Gaiman is a #1 New York Times bestselling author of books for children and adults whose award-winning titles include Norse Mythology, American Gods, The Graveyard Book, Good Omens (with Terry Pratchett), Coraline, and The Sandman graphic novels. Neil Gaiman is a Goodwill Ambassador for UNHCR and Professor in the Arts at Bard College.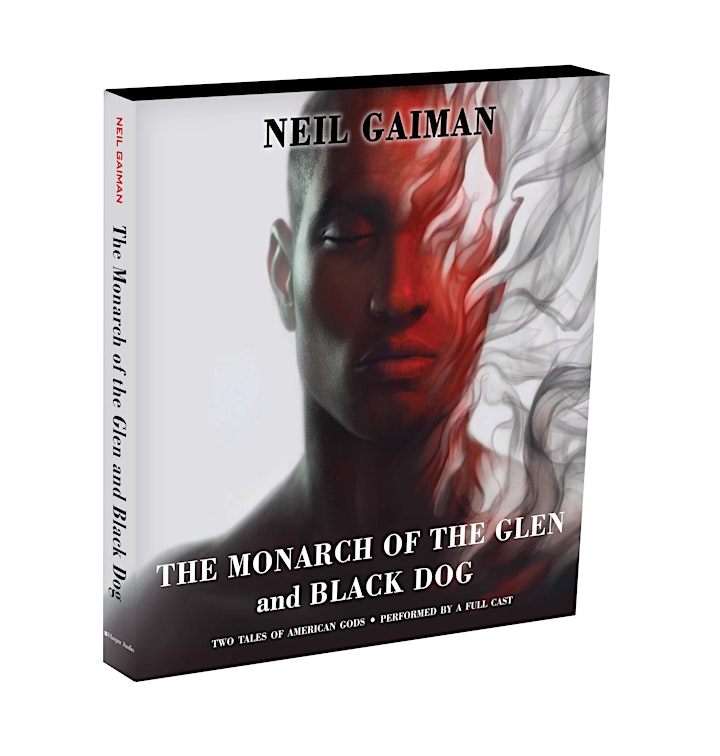 Related Events