An Evening with Jann Wenner (virtual event)
September 25
@
3:00 pm
–
4:00 pm
An Evening with Jann Wenner discussing his memoir, "Like a Rolling Stone."
*** US orders only. We only ship books to addresses in the US. Join us for a virtual Live Talks Los Angeles event:
Join us for a virtual Live Talks Los Angeles event:
Sunday, September 25, 2022, 3pm PT/6pm ET
An Evening with Jann Wenner
discussing his memoir, "Like a Rolling Stone"
TICKETS:
$40 Virtual Admission + a signed copy of the book
Ticket includes opportunity to watch the event on video-on-demand for five days, thru Oct 1 at midnight.
Books ship one week after the event.
Rolling Stone founder, co-editor, and publisher Jann Wenner offers a "touchingly honest" and "wonderfully deep" memoir from the beating heart of classic rock and roll (Bruce Springsteen).
Jann S. Wenner was born in New York City and raised in San Francisco and Marin County. He founded Rolling Stone in 1967. Over the ensuing decades, Rolling Stone won many awards for its design, photography, public service, and journalism, and was instrumental in launching the careers of many groundbreaking journalists and photographers. He also founded and published Outside, US Weekly, Family Life, and Men's Journal. A member of the Rock and Roll Hall of Fame, he is the youngest inductee in the American Society of Magazine Editor's Hall of Fame.
"The planet got much hipper right around the time Jann Wenner arrived on it. It feels like every significant wave that's broken over the surface of the world I have lived in, Jann has been there to bear witness and often to catalyze. In memoir as in life, Wenner lets his serious and his silly get the better of him. And we, his readers—for nearly half the century—get the best of him in these pages. I had a lot of fun getting lost in him and no interest in being found."―Bono
Jann Wenner has been called by his peers "the greatest editor of his generation."
His deeply personal memoir vividly describes and brings you inside the music, the politics, and the lifestyle of a generation, an epoch of cultural change that swept America and beyond. The age of rock and roll in an era of consequence, what will be considered one of the great watersheds in modern history. Wenner writes with the clarity of a journalist and an essayist. He takes us into the life and work of Bob Dylan, John Lennon, Mick Jagger, Bono, and Bruce Springsteen, to name a few. He was instrumental in the careers of Hunter S. Thompson, Tom Wolfe, and Annie Leibovitz. His journey took him to the Oval Office with his legendary interviews with Bill Clinton and Barak Obama, leaders to whom Rolling Stone gave its historic, full-throated backing. From Jerry Garcia to the Dalai Lama, Aretha Franklin to Greta Thunberg, the people Wenner chose to be seen and heard in the pages of Rolling Stone tried to change American culture, values, and morality.
Like a Rolling Stone is a beautifully written portrait of one man's life, and the life of his generation.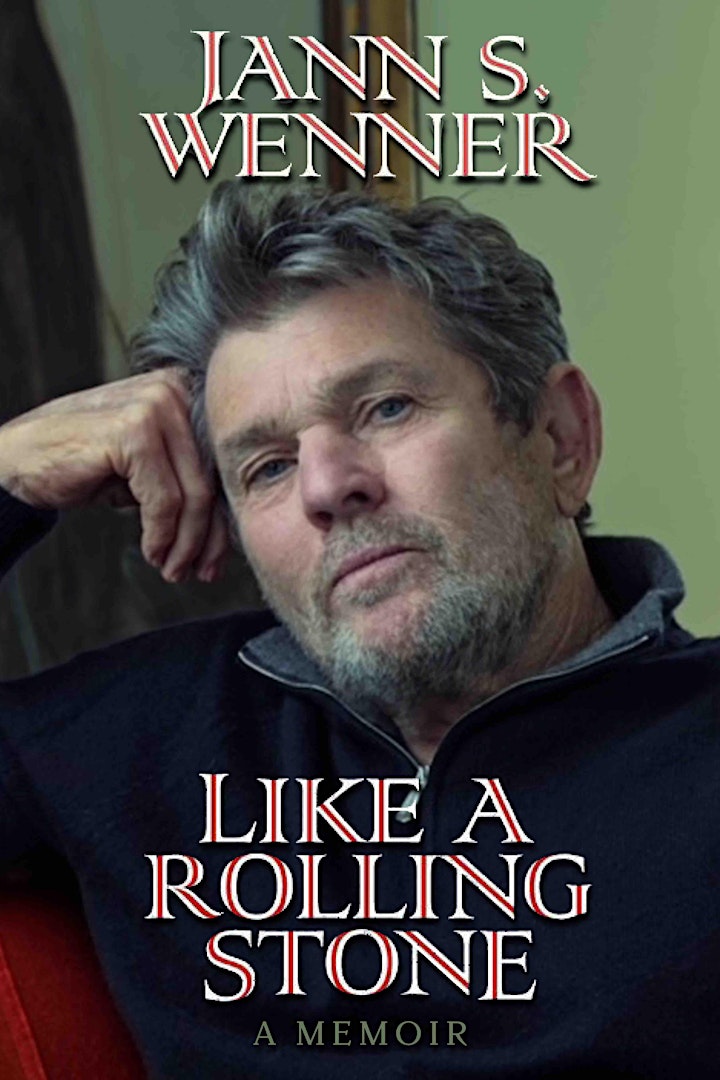 Related Events